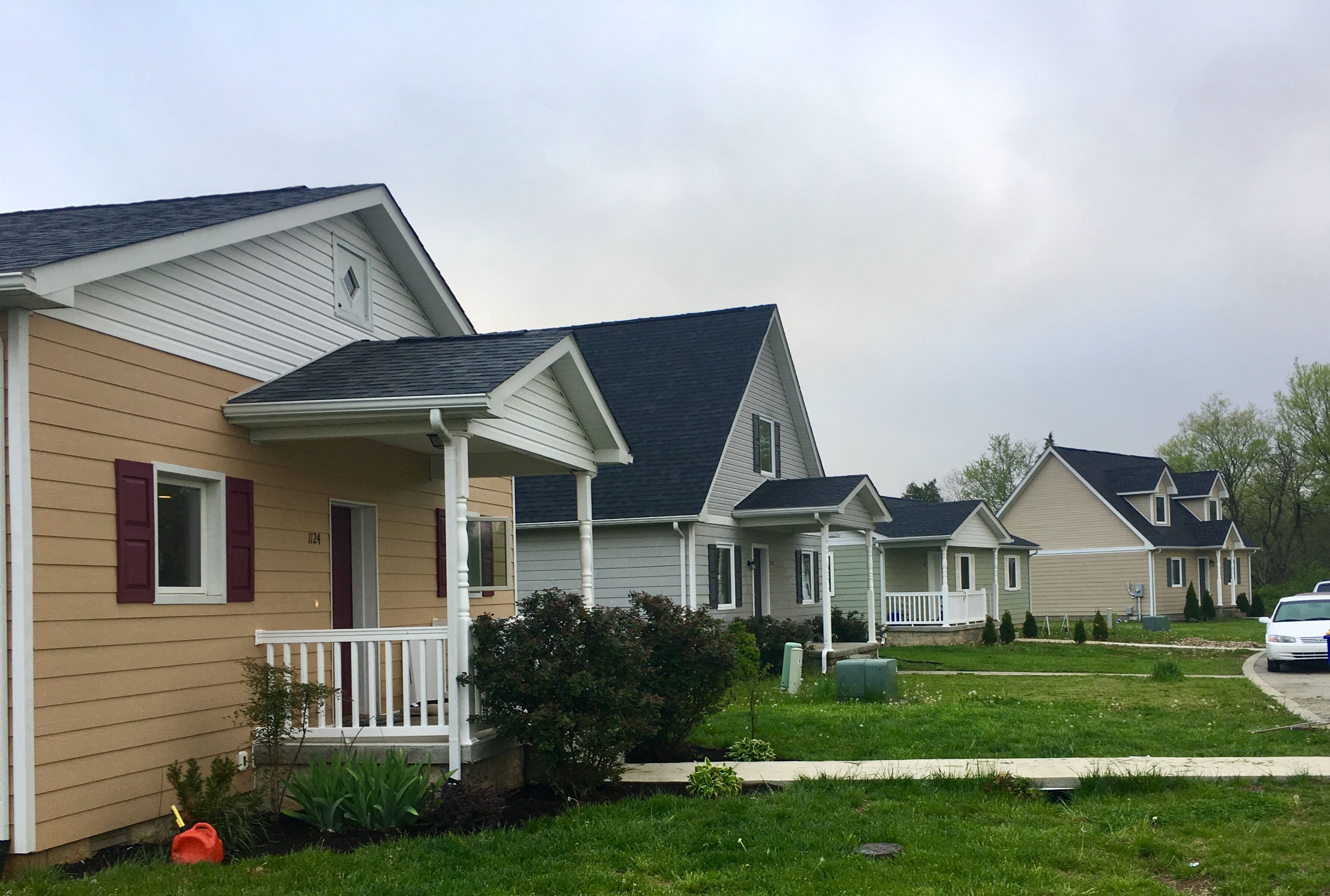 Habitat for Humanity (HFH) has partnered with other key organizations to create a mixed-income, mixed-use, green, affordable housing community as a local and statewide demonstration known as Durbin Estates . This  development is located between W. 12th Ave. and Glen Lily Road and is within Census Tract 112 (See Attachment B). Development began in 2013 on a 14.3-acre site owned by HFH, which currently has infrastructure for 15 homes, 8 of which are completed, and construction begins on number 9 this year. All 9 of these properties will be owned and occupied by LMI homeowners.
When the development is completed, it will comprise 44 single and multi-family, high energy efficiency housing units, a community center, walking trails, and shared green space. The site is located in the mixed-ethnicity, lower-income neighborhood that is near the Dishman-McGinnis School and within census tract 112.  These homes will demonstrate major energy and cost-savings for homeowners. HFH homes are built to be 25% more energy efficient than a standard code built home.
Each qualified Low & Moderate Income (LMI) homebuyer will participate in home ownership and budgeting classes, and they will complete 350 hours of "sweat" equity on their home and the homes of other partner homebuyers. In return, they will receive a 0% interest, affordable mortgage on their home. At the time of closing, the homebuyer's payment (principal, taxes and insurance) will not exceed 30% of their gross monthly income.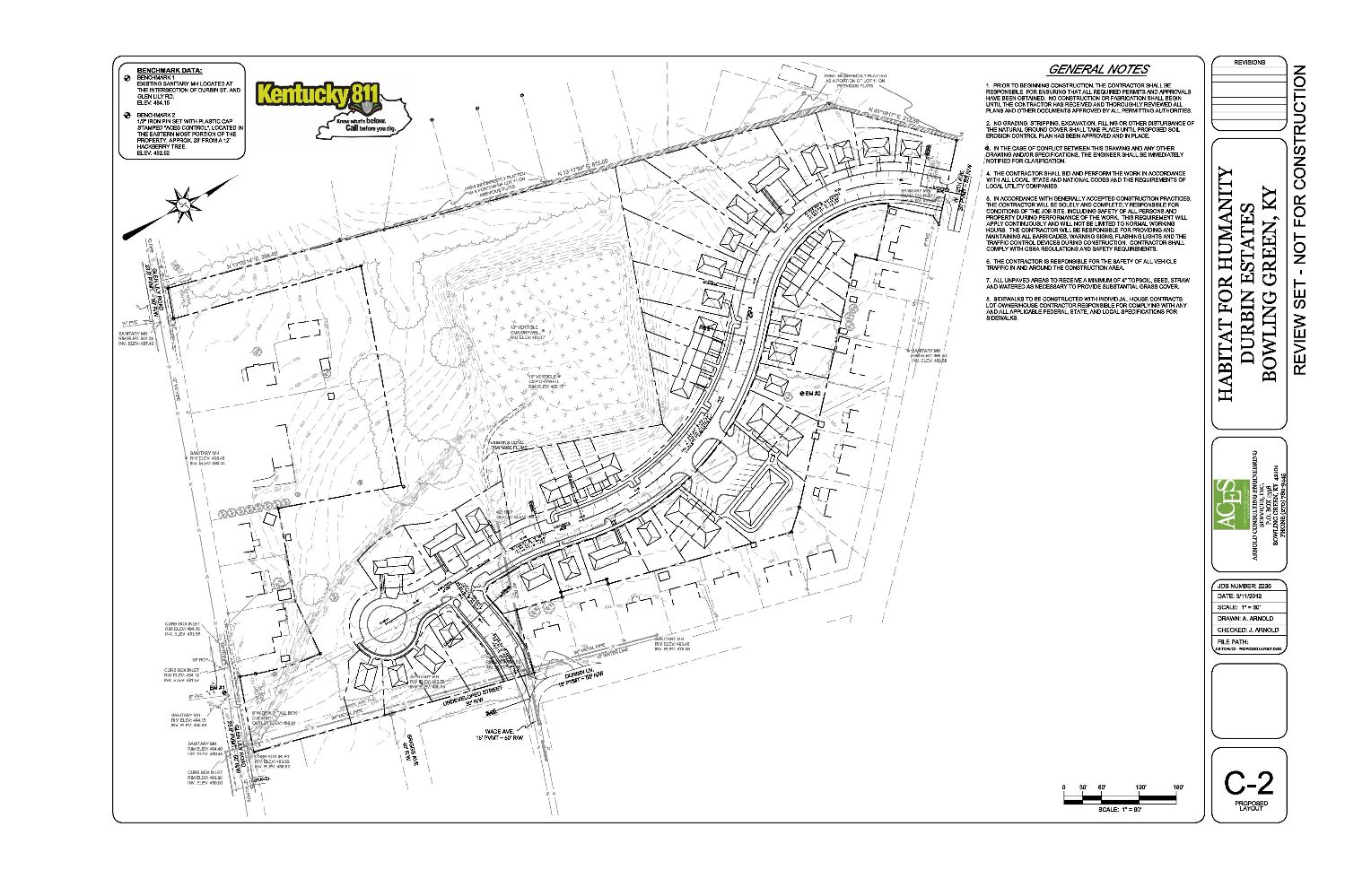 $70,000/Year

- The 44 homes in Durbin Estates will add nearly $70,000 / year to the tax base of Bowling Green & Warren County.

90% success rate

of our homebuyers keeping their homes.

Community

—This project is not simply a cluster of homes but a part of our community. The development will eventually house a community center and is a part of Census Tract 112 where the City of Bowling Green is making investments to improve infrastructure and parks throughout the community, including the addition of infrastructure at Durbin Estates.