Donating to Your ReStore
Thank you for supporting Habitat for Humanity Bowling Green/Warren County with your donations.
The ReStore can accept items donated on location at 1232 Adams Street, Bowling Green KY, 42101. We also have a donation pick up service for those items too cumbersome for drop-off. Please remember that all donations must be in excellent physical and working condition whether new or gently used. Be sure to look over the items we accept on the right of the page if you visiting via desktop, or scroll to the bottom of this page if your on a mobile device.
DROP-OFFS
Donation drop-offs are accepted at the ReStore garage door located on the Adams Street side of the building opposite the parking lot.
The donation area is not our main parking area, when approaching the store at Adams street (which is a one way street) pull just past our main parking area and turn in on the gravel lot access to our donation garage door, which is easily visible just passed the corner of the store. Volunteers and staff will assist you with your donation. Alert the front desk if you are not greeted at the garage door and someone will be assigned to assist with your donation.
Donation Intake Hours: Tuesday - Friday 9:00AM-5:00PM, Saturday 9:00AM-4:00PM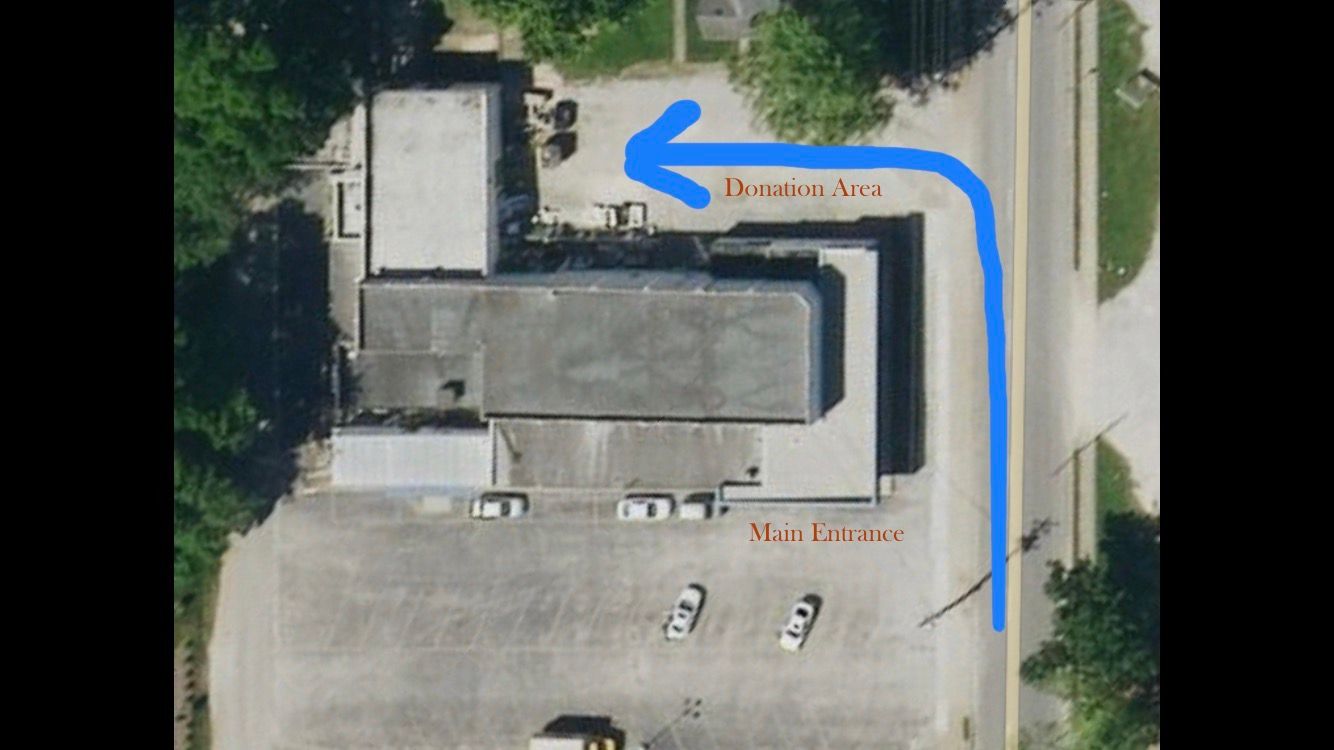 PICK-UPS
Donation pick-ups can be requested by filling out the following form. We will follow up with you to schedule an appointment.
Pick-ups are scheduled on Tuesdays-Fridays between the hours of 10:00AM and 3:00PM. Our pick up service area includes the city of Bowling Green and the surrounding area in Warren County.
Scheduling priority will be given to donors who provide the most complete information including photos.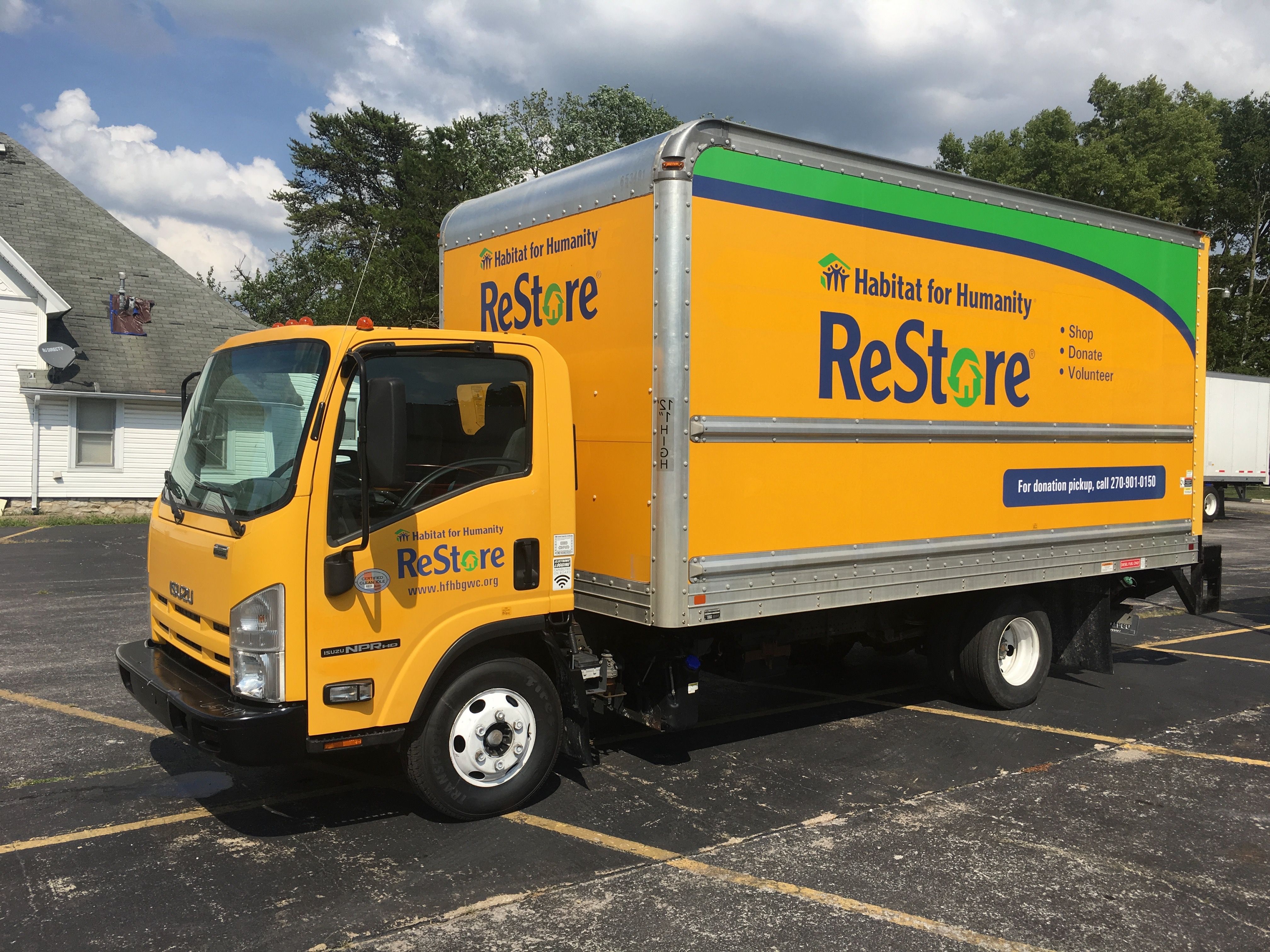 WHAT CAN I DONATE?
All donations must be in excellent physical and working condition whether new or gently used. The following list represents examples of the kinds of items we can accept. Depending upon our inventory at any given time, we may not be able to accept certain items.
We must retain the right to decline donations due to safety concerns, facility limitations, marketability, etc.
Examples of items we accept:
Appliances*
Kitchen & Bath Cabinets
Furniture
Antiques and Collectables
Lighting & Lamps
Hardware
Tools
Home Improvement Items
Toilets
Tile
Flooring (Wood, Vinyl, Laminate)
Area Rugs & Carpet Tile
Painting Supplies
Windows
Doors
Architectural items
Artwork
Some Electrics
Home Décor
Landscape & Gardening Supplies
---
Items that we cannot accept:
Clothes, Shoes, Linens
Mattresses/Box Springs
TVs or Computures
Office Desks
Baby items
Fuels, chemicals, solvent-based coatings
Used/open paint
Used water heaters
Used blinds
Unframed glass & mirrors
Fluorescent light fixtures & tubes
Cultured marble vanity tops
Used jetted bathtubs
Used tub/shower doors
Used hygiene items
---
If you're not sure, then call the ReStore at 270-901-0150. 
* Unfortunately we cannot accept dishwashers at this time unless they are labeled with a Low-Lead Compliance seal. 
Your donations are tax-deductible as allowed by law. However, due to IRS regulations, nonprofit organizations are not allowed to provide values for in-kind donated items. Please visit the IRS website or contact your local tax professional for further assistance.